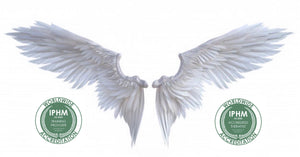 About the Light Leaders Academy! Talk with the students!
---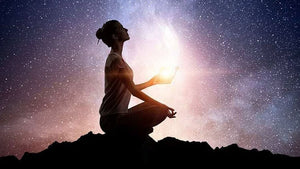 Meet BDevine® & Your new life!
BDevine® Is an International Accredited Training Provider of Holistic Medicine & Executive practitioner Internationally!
Through my courses, you too can gain accreditation!
In a world filled with charlatans and false prophets, BDevine® stands tall as the guiding light for those seeking authentic spiritual knowledge. Gone are the days of empty promises and shallow rituals. BDevine® beckons you to embark upon a transformative journey that delves deep into the mysteries of the universe.
With a heart filled with compassion and a mind steeped in wisdom, BDevine® has dedicated a lifetime to unraveling the secrets of holistic medicine and spiritual enlightenment. This luminary being has traversed numerous continents, delving into the ancient practices of civilizations long forgotten. Through countless hours of meditation, study, and practice, BDevine® has become a master practitioner of various healing modalities.
But this spiritual sage is not content with hoarding her knowledge. Instead, BDevine® is driven by an inexorable calling to share her divine wisdom with the world. Armed with an arsenal of accredited courses, BDevine® empowers individuals to tap into their innate healing abilities and illuminate their true potential. No longer will you be confined by the limitations of modern medicine or rely on dubious fortune tellers. Instead, BDevine® invites you to bask in the radiant glow of ancient wisdom and reclaim your sovereignty.
Prepare to be captivated by the effortless elegance with which BDevine® weaves together age-old teachings and contemporary practices. Each course is meticulously crafted to guide you towards true harmony of mind, body, and spirit. From energy healing and crystal therapy to intuitive development and soul connection, BDevine® offers a comprehensive curriculum that caters to the unique needs of every seeker.
So, if you are weary of the spiritual industry's empty promises and yearn for an authentic transformation, look no further than BDevine®. Allow your spirit to soar as you embrace the profound knowledge and healing techniques that have stood the test of time. Embrace the path less traveled and behold the beauty that unfolds when you awaken to your highest potential. Let BDevine® be your guide on this extraordinary journey towards self-discovery and true enlightenment.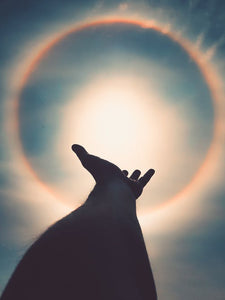 Testimonials
Dr K Ryan
Dear Becky.Thank you.As a spiritual guide, and healer, you have taken it upon yourself, with my full agreement, to be involved in my healing. Initially, your role was a remote one, via your friend Felicity Ryan. Subsequently, you flew from Adelaide to see me, free of charge, for a quantum hypnosis session, which lasted 5.5 hours.At the conclusion of this session, I believed, and felt that my healing was finally cemented inside me, after 58 years or so.You allowed me the necessary space, in which I was therefore able to do the necessary worth to complete important stages in my healing. I could not have done what I did without your presence, your compassion and your facilitation. Subsequently, I briefly lost some ground in this ongoing process, whereby you returned for a somewhat briefer follow up session, at my request. This time, I was ready for the finishing touches, which we duly achieved. Subsequently, I was able to get through a period of depression, lasting about 6 weeks, while I was receiving a second round of chemotherapy, which nearly physically killed me. This was something that I had to do, for me.Now, 6 weeks down the track, my healing is beginning to shine through me, and my positive energy has returned in abundance. My latest CT scan has confirmed complete remission of a stage 4 terminal squamous carcinoma of the nasal septum/vestibule, with a metastatic nodule in the left lobe. I am healed, yet the journey has just begun, as I maintain the process of healing, in every present moment. I will never look back after what you have so simply, yet so effectively, enabled to emerge from within me...the choice of life.Shine onI Love  youDr. Kim Ryan
More Testimonials:
"If there was ever the perfect person to see for your readings, reiki, quantum healing and spiritual growth and learning, Rebecca Devine from is that person. I have thoroughly been astonished with my sessions with Rebecca, and always blown away by the helpfulness of my time with her. Rebecca is an accurate reflection of the truth that lay already inside all of us and I am also constantly impressed by her generosity, and the self teaching she provides and encourages in everyone through her Facebook page/YouTube. Devine Miracles is a Devine gift along the road to anyone's spiritual journey, and One could not ask to come across a greater speaker of the light." C. Waterhouse 

" I have been to many different 'healers' 'readers' and spiritual guru's, and was quite hesitant to reach out, considering all I had been through, and the money I had spent on so called 'healing's'. However, I was drawn to BDevine through her YouTube videos, and felt an instant resonance, which pushed me in her direction. I came for a Past Life Regression session, and she only asked for a donation, if I could not afford it. I was blown away with her, and my results! I had always had back pain, knee pain and suffered from being overweight and daily migraines. By the time I left her house, I was walking taller, with no pain whatsoever-and 3 months down the track-it has NEVER come back! BDevine guides you beautifully to where you need to be to have the healing you need. She is with you every step of the way, and will push through barriers you may be putting up to somehow protect yourself, or block the real healing. She helps you to feel great about yourself and excited for your future! Don't hesitate to contact her, and make a booking. If you are really sick of how you are feeling, and the pain you are in, and want relief, it is only a call away. I can not recommend her higher, she really is the 'real deal'. " C. Jones




Gloria Galvan If you're on the fence about getting a Shamanic healing with Becky, don't hesitate and do it! I highly recommend it. In addition, she's offering it for half price which is amazing! I've had severe joint pain, stiffness and inflammation most of my life. It's been depressing at times and I had considered stem cell therapy. The healing Becky did for me was incredible and I have felt so much better and more energized since my wonderful healing!!! Becky, I am so thankful and grateful to you. God Bless!

Shamanic Healing. Bobby Testimonial

At age 16 I had my first spinal surgery. A team of 6 surgeons opened me up and found a mess. There were no car accidents or falls. Just very advanced degenerative disc disease and herniated and compressed discs. They told my parents I would never work and they should plan on going into retirement with me. I decided I wasn't accepting of that fate and lived a full life even touring as a professional drummer for most of it.
I did have several more back surgeries as problems arose, but I always pushed through. In late 2012 the two car garage door at my Austin home reversed and came crashing down on me, striking me in the neck. The blew three discs in my cervical, four discs in my thoracic and two in my lumbar region. 
After several years of failed fusions and re-fusions I hit rock bottom. I attempted to take my own life in 2014 and spent several days in ICU on life support. 
Upon awakening I was a different person. Call it a few near death experiences or me just being done with the mind set I was in... I found myself online searching for a spiritual advisor in an attempt to learn how to meditate. After being unable to with the few individuals I had found I saw BDevine show up in my suggested videos. Her eyes drew me straight in as if I had known her my entire life. I lost my sister several years earlier and Becky's energy was very similar to hers that I missed so much. Straight away I was able to meditate using Becky's guided meditations. It was amazing and it helped me on levels I never knew were there.
I was getting my feet back under me and was in a moderately successful band when I noticed Becky had a Metallica shirt on in a recent video of hers. I commented on the video simply saying "hey, you're awesome ...check out my band when you get a chance. I think you might like us". Within a day I had a msg back from Becky and we became fast fast friends. We remained friends through the years and she helped me immensely as I was my fathers solo caregiver seeing him through stage four cancer. About a year after he passed Becky decided she wanted to begin some physical healing work on me as I had another disc go out with several surgeries in a few months. 
Through our talks I mentioned to Becky that I had a strong lineage with the Mohican Native American culture. She embraced that and offered to use that avenue as a healing technique. She was in Australia and I was in Texas in the USA so a phone healing was our only option. To say it was powerful would do it such an injustice. It was a miracle. My Neurosurgeons were pushing for me to have a complete spinal fusion to connect all the other fusions and fix the eight other blown, compressed and slipped discs. 
With that one session I was able to walk again. I no longer was spending the day going from my zero gravity recliner to my sleep number bed and back again. A complete miracle! My doctors and surgeons are besides themselves and very happy for me. All the screws, rods and various implants I've had over the years still cause me a bit of discomfort, but I know had I found Becky years earlier that could have been avoided. My doctors agree and are amazed. 
Thank you Becky Devine. You've taught me how to live again and given me my life back!

Debi  I highly recommend!! I have been feeling so much better since i had my session. My head is clearer, i can move better and i don't feel like I'm in a fog.

Last night, I received a shamanic healing session over the phone with Becky Devine (BDevineonline & Devinemiracles) . I highly recommend that everyone books a shamanic or healing session with Becky, even if you already feel you have done loads of healing on yourself. During the session I received the guidance that I needed about my healing that I wasn't't aware of before. It was as if Becky lifted away all of the fog and the truth was revealed. I could feel all of my worries, pain, and struggles lift away but I was also provided with the guidance to maintain this lighter energy. The information that came to me during her session has completely shifted my energy and brought me so much peace. The healing that I received from Becky has changed my outlook on my healing and my spiritual path. I feel as though I am now taking big strides forward in living my life more fully, more healed, and with more love. I cannot thank Becky enough or recommend her services enough because I know her healing will change your life too. With Becky, her healing is comparable to receiving a miracle. Thank you so much & so much love, Amanda.

"The depth of knowledge, ability and grace, is amazing I've been to so many healers and always had the same empty feeling.
I decided to give B a try since I found her to be honest and that's refreshing! I did not know what to expect,so I bought a distant package
Wow is all I can say! She explains that her team di all the work and she is able to see what they are doing and assist with stabilizing my energy this is huge!
After all,my Angels know me,so I felt comfortable with them.
She does not claim to be doing anything other than helping to hold the energy and sending in the appropriate "teams" to assist me .
I had to out some effort into it myself, as far as how I was talking to myself and the words I used are so powerful.
Can't recommend enough how amazing this is! I don't have my problems and in fact when I went to the Dr to double check,there was no evidence of anything being wrong with me! Amazing! The Dr actually said, "I don't know what you have done but you don't need me anymore!" Miracles truly do happen! Don't waste your time anywhere else!"
Mark.K