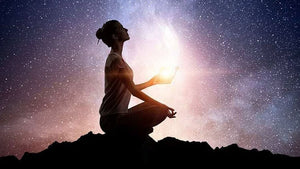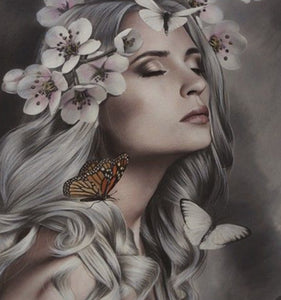 BDevineonline
Mentoring Services-6 sessions with BDevine
Regular price
Sale price
$1,600.00
---
BDevine® Is an International Accredited Training Provider of Holistic Medicine & Executive therapist & practitioner Internationally!
In the realm of spiritual growth and enlightenment, it is essential for every individual to embark on a journey of true healing and release. Oftentimes, we find ourselves in need of external assistance to shift and clear the unseen energies that hinder our progress.

Through the divine guidance of your Mentoring Program, a sacred path will be paved for you, consisting of six transformative sessions tailored to your unique needs. These sessions, whether conducted weekly or biweekly, will be conducted through the sacred channels of phone calls or Zoom, enabling a profound connection to be established.

In the realm of healing and mentorship, it is crucial to internalize the teachings and apply them to your life. This integration of wisdom and knowledge will be the most significant aspect of your sacred journey. By mastering the art of overcoming any obstacles that attempt to pull you back into darkness, you will be bestowed with the necessary tools to continue walking your chosen path.

Throughout the course of this transformative program, you will experience the power of healing on a profound level. With six individualized healing sessions, conducted once a week or as arranged, we will work together to implement the newfound knowledge and embrace a new way of life. These healing sessions will be artfully crafted to meet your specific needs, ensuring that every aspect of your being receives the divine touch it deserves.

As a blessed bonus, a supplementary session will be conducted to set the spiritual stage for your journey. This additional session will serve as a catalyst for your growth, propelling you forward on the path of enlightenment.

To facilitate your spiritual progress, I offer unwavering email support whenever the need arises. Through this sacred connection, I will be there to guide you, answer your questions, and provide the support you require on your sacred journey.

As we embark on this transformative voyage, we will deepen your abilities and healing prowess through the practice of meditations and distant healing conducted over the phone. Together, we will tap into the divine forces that reside within and around you, amplifying your spiritual gifts and honing your innate healing abilities.

In this sacred partnership, I will personally walk alongside you on every level of your journey. Our calls will require a dedicated commitment of 1-2 hours per session, allowing ample time for exploration, guidance, and profound healing. Furthermore, you will need to allocate additional time to integrate the knowledge and healing releases into your daily life. Rest assured, this sacred journey is not burdened with tests or obligatory homework; instead, you will learn at your own pace, in harmony with divine timing.

Welcome, dear soul, to a transformative experience that will illuminate your path, liberate your spirit, and empower you to rise above the limitations of this earthly realm. Together, we will traverse the sacred terrain of healing, growth, and spiritual awakening, guiding you towards the radiant light that resides within your heart.
I can not wait to get started with you!
Please email me so we can begin. devinemiracles@gmail.com
 WHAT WILL YOU FEEL AFTER THE HEALING?

There are a range of things that people may experience, from nothing at all, to a massive and all-encompassing life change.
The effects of the healing, and what you experience, rely on you. If you do not believe that anything will actually change for you,
then nothing will happen, until you do.
When you believe that your life can change, and you are willing to believe in yourself, and your body's ability to heal, the healing will begin to occur!
What is fantastic, is that, if in the past, someone has worked with you, & the Angels to help you heal, and you did not accept it then- as soon as you do accept it, guess what? YOU BEGIN TO HEAL!
It does not matter when the healing was sent your way; it only begins to work for you, when YOU ACCEPT IT!
Healing energy can be sent to a million people, but they must accept it-it is only then, that it works!
Here are some of the symptoms of healing energy that is working on you:
 A sense of relief-many people may not even realise, that they are feeling relief, only that something is different inside of them.
 A feeling of tiredness-You have held onto so much stress in the body, you have been tensing up for years, without realizing it-thus when you finally relax, and your body is tired!
 A feeling of emotion-you will be releasing long held emotions and ways of thinking, so you may find that when healing is occurring, that you can easily cry-even when it is not so
much a sad event, but a beautiful one.

A need for extra sleep as your body becomes used to the
new energy.

Some tension in the stomach- perhaps you have some cramping, or flu like symptoms as part of the healing.

You may even vomit or have diaahrea in the worst cases, but only lasts a very short time-once this clears, you feel different.

A complete feeling of wellness all over.

An end to any ailments that you have been trying to get rid of with medications- healing energy has been known to cure any disease in the body, *including cancer*. There are a lot of other things that need to be cleared from a person, before this can occur however. (I will explain more about this further below)

Your symptoms or body aches and pains, can get worse, before they get better-but this is only temporary.
You must use your judgement on how you are feeling.
Since healing energy is set with your own intentions, try not to block yourself from getting well! There are some people who are scared of what will happen if there IS no problem anymore. Healing therefore, is a total mind, body and soul experience, and does change the way you are-but once again, on your terms, and when you are ready to accept it.

You may be very thirsty, or very hungry-just go with the flow.
These are some of the most common feelings that one may experience during a healing session.
This EBook may be shared, in its entirety, free from edits, for non-commercial use only.


*Curing cancer, and heavier diseases in the body, can happen- but it very much depends on what your soul purpose is and how your illness, for example, may actually help other people. Perhaps this is also something that you decided that you would have in your lifetime, in order to do the most good for others-or perhaps you have this, in order to teach yourself, that you can heal this, and therefore, you go on to teach others about this.

Most importantly, you must always ask yourself
"what have I learnt from this happening to my body?"
if you can honestly answer this question, and believe in the power of your mind, and energy, to help heal the cells in your body, you can have healing from this.

Please do not stop any medications whatsoever. Healing energy, is a bonus to your life-over time, you may not need medications at all, but do not be silly about this. You know what is right for you at all times. Trust yourself wholeheartedly!*

*All healing is not intended to replace Dr advice.
*All
Recordings given if any by BDevine®️Can not be reproduced in any way whatsoever without express written permission.
*All
Healing is self healing- you must decide what is right for you.
• As in agreement by using my services you must abide by my terms and conditions.

Testimonials; 
About 4 months ago, I experienced Becky's 6-week mentoring program, and it changed my life, literally. I had an eye disease, inherited and passed from mother to daughter. Rare enough, and nothing anyone could do about the vision loss. As Becky did her long distance healing work for me, the energies were so strong that I felt the tingles around my eyes for an entire afternoon. Now, my vision has improved so much, and is continuing to improve, that I am hopeful to be able to drive again. I clearly felt the energies in other areas, too. I also learned much about myself and healed many areas in my life, Today, I have never felt more at peace. I cannot recommend this program highly enough. If you are willing to trust in the process with an open heart, prepare to be amazed at what happens in your life. <3
Morgan:
I have been working with Becky for 4 years at least now primarily through her videos and writings. I also have one of the exquisite mandalas that she made for me. She has made a HUGE AND POSITIVE IMPACT in my life!!! I was guided to her videos when I opened up to healing during a deeply painful breakdown and severe depression. I thought I had lost everything but had always felt a resonance with angels. Becky's guidance helped me to claim this connection and gently find my way back to consciously owning my spiritual path again. I love everything she stands for and give thanks for her integrity and commitment to walking truth and Christ consciousness (not religion, truly love-based spirituality) <3