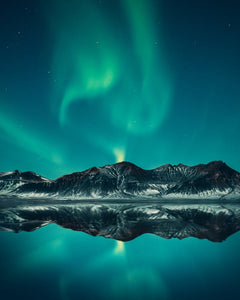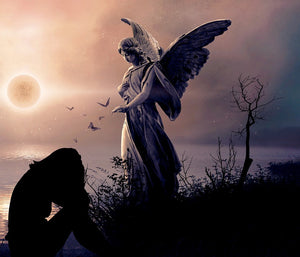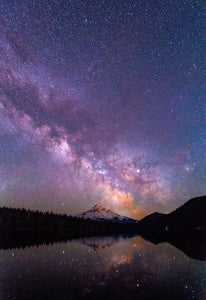 BDevineonline
Spiritual Light Therapy-Removing Karmic Contracts and Negative energies
Regular price
Sale price
$699.00
---
4 Powerful Sessions with BDevine included PLUS Bonus recordings and more! Please read..
BDevine® Is an International Accredited Training Provider of Holistic Medicine & Executive practitioner Internationally!
Experience relief from psychological, spiritual, and mental pain from the comfort of your own home! Many people are needlessly suffering, unable to find relief. This program consists of 4 powerful sessions, along with additional work and recordings to help clear yourself and your space. I will provide explanations and guidance throughout the process.

With over 30 years of experience in hypnotherapy and various spiritual therapies, I have worked with countless individuals to create a program tailored specifically for you. I am confident that I can help you release anything that is holding you back and causing distress.

This personalized healing and clearing process will involve a phone consultation where we will create a plan of action. I will eliminate any negative spirits or energy that may be causing fear, stress, and even physical or emotional pain. This includes various types of attachments that may surprise you.

By following the advice and actively participating in the work, you will rediscover your true self and live a healthier life.

If you or your family are experiencing sleeplessness, nightmares, dark thoughts, physical pain, sudden anger, turning against loved ones, lack of energy, constant illness, extreme nervousness, drug abuse, alcoholism, withdrawal, feeling like an outcast, feeling like you're going crazy, hearing voices, seeing things, loss of appetite, stomach bloating, or any sudden onset of problems, there is a way out.

You do not need potions or spells. Instead, you need genuine support and expert advice to eliminate these issues and regain control of your life. I will provide strict instructions, recordings, healing, and support to guide you through, but you must be willing to do your part and follow the instructions to achieve true freedom.

Various life events such as moving homes, undergoing surgery, experiencing a loss in the family, visiting the hospital, living near a cemetery, astral traveling without protection, or being a victim of abuse, prescription drugs, illegal drugs, alcoholism, witnessing violence, surrounding yourself with negative energy, failed relationships, having suicidal thoughts, self-harm, chronic anxiety, or car accidents can all warrant a personal clearing.

Through this process, you will regain your life, clarity, strength, and confidence to embark on a new journey. Additionally, past life karmic energy clearing will be provided.

You will have access to three calls with me, as well as detailed recordings to provide ongoing support whenever you feel low in energy or believe you have encountered negative energy. During our first call, I will create a specific plan for you. I am experienced in clearing negative energy and entities and hold no fear, so I will guide you through the process.



You may also consider joining my "Light Leaders Academy" to learn how to perform these clearings for yourself and others. Click the banner for more information.
Testimonials:
Karen:
Ive  been  to so many healers, psychics,and mediums.
I have lived my life with pain and suffering, and honestly was at my last step when I found BDevine on YouTube . I could tell she had been through it all, and I knew she was going to help me but I didn't know how! Having the karmic release,c learing and light therapy has completely changed my life! If I could just tell you just how much my energy changes, people change, and the pain stopped completely, by understanding myself differently, and finally doing something that WORKS! Please don't waste your  time looking further! If you truly do what she suggests for you, and decide you don't want to keep on suffering, this is where it is at!
I can't thank you enough! Please use my testimony (I know it's long!) 
Libby:
Becky, for me you are a life line. A life raft.. always there with the right words, meme's, intention. prayers.. At just the right time.. hopefully some day we meet. if not, please keep doing you.. bc our world needs you.. your knowledge, messeges.. pls dont stop. 


Nikki: 
Been following B Devine since 2012. I like her personality and how she tries to help people help themselves to realize that we all have the same abilities. I love how spot on the weekly card readings and monthly guidance is.....thanks for the positive messages and spirit B!!!☺❤
Amanda:
Last night, I received a shamanic healing session over the phone with Becky Devine from Devine Miracles. I highly recommend that everyone books a shamanic healing session with Becky, even if you already feel you have done loads of healing on yourself. During the session I received the guidance that I needed about my healing that I wasn't aware of before. It was as if Becky lifted away all of the fog and the truth was revealed. I could feel all of my worries, pain, and struggles lift away but I was also provided with the guidance to maintain this lighter energy. The information that came to me during her session has completely shifted my energy and brought me so much peace. The healing that I received from Becky has changed my outlook on my healing and my spiritual path. I feel as though I am now taking big strides forward in living my life more fully, more healed, and with more love. I cannot thank Becky enough or recommend her services enough because I know her healing will change your life too. With Becky, her healing is comparable to receiving a miracle. Thank you so much & so much love, Amanda